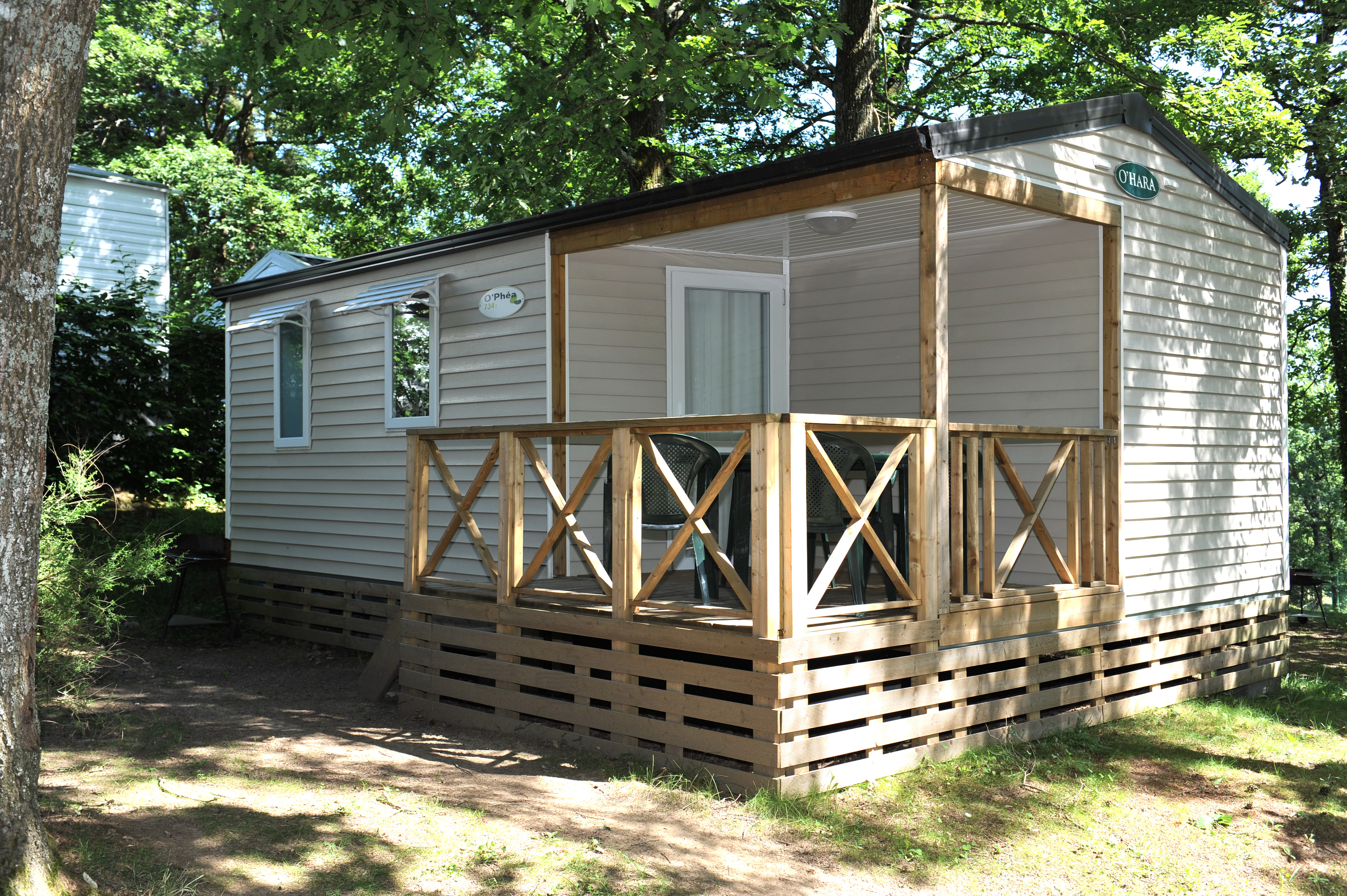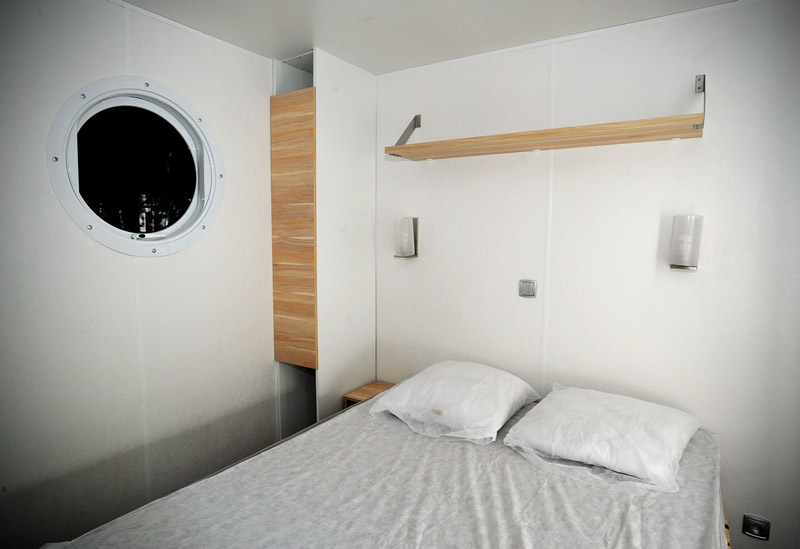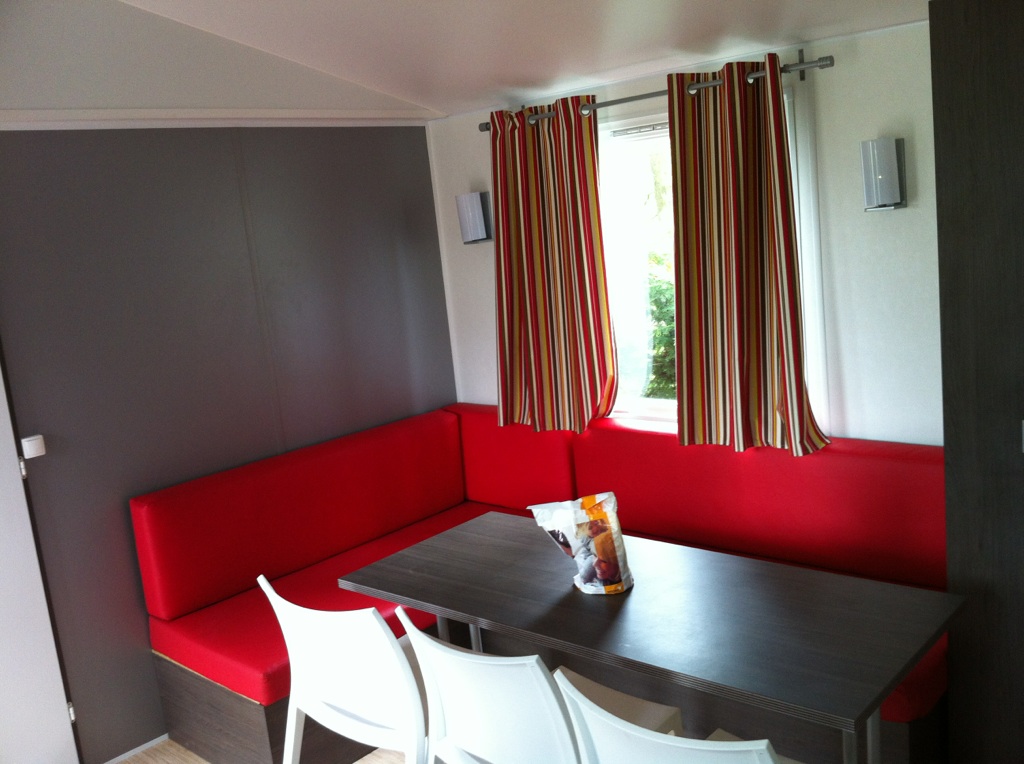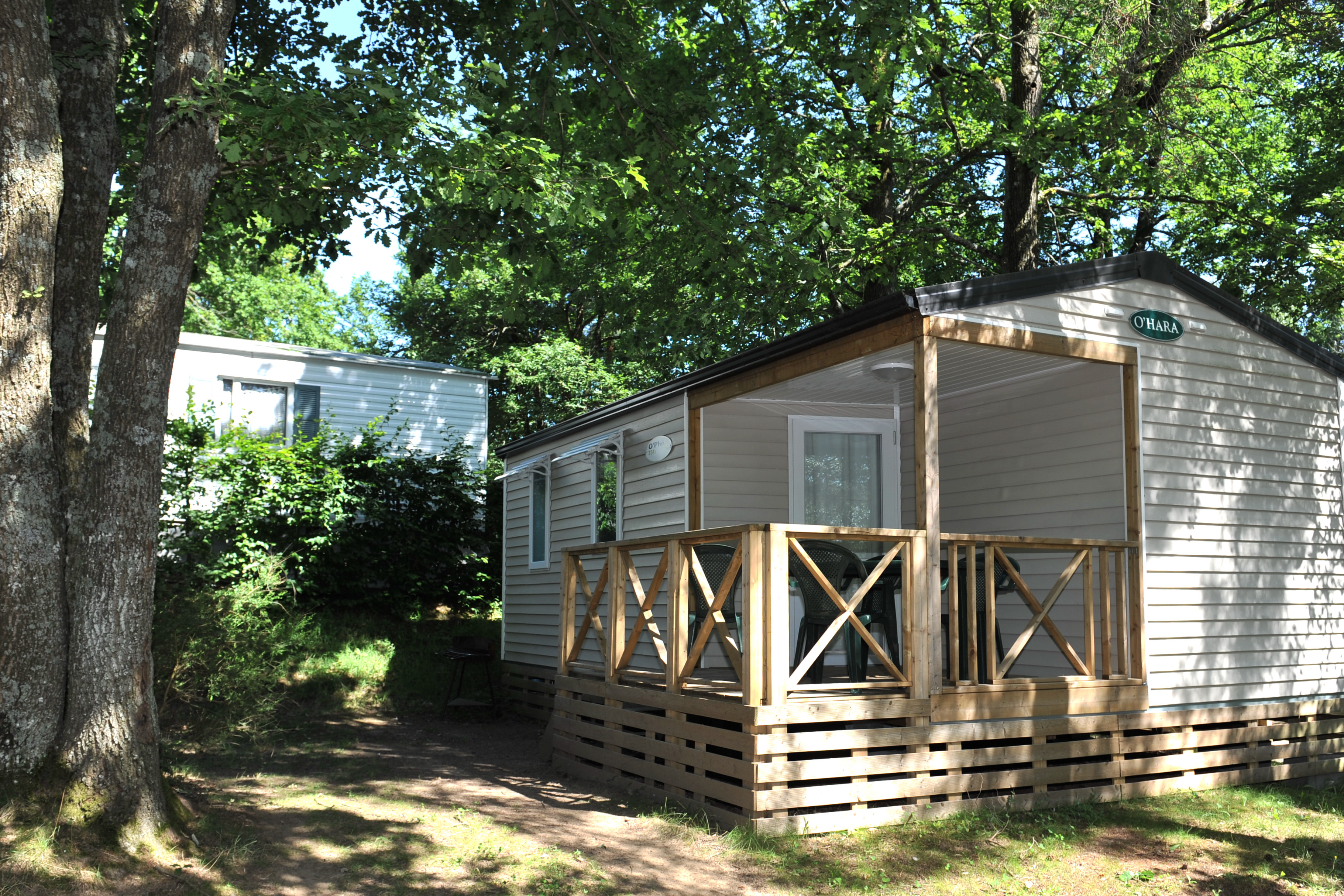 Hurongues campsite proposes for hiring several "design" mobil-homes with all comfort.
Interior design, free movement, furniture, household appliances…everything has been considered to offer you the best during your stay.
As Hurongues campsite is very concerned by sustainable development, our mobil-homes are fitted with low consumption lighting (LED).

Mobil-Home 3 bedrooms
Offers 3 separate bedrooms for the comfort of all the family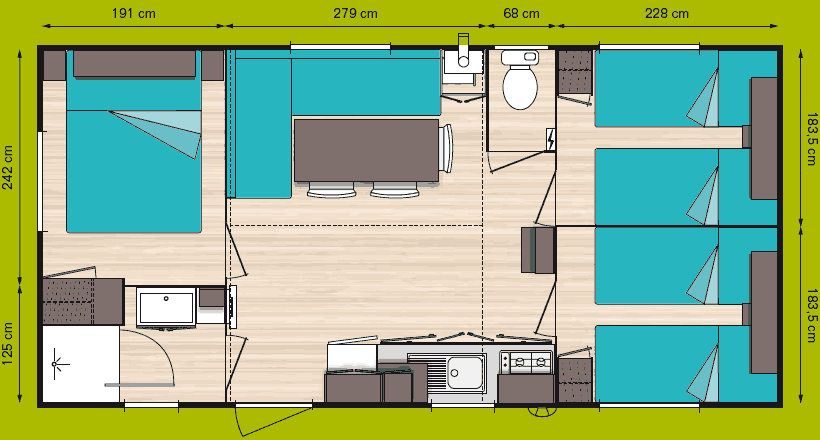 Day side
More space and functionality in the living-room
Refrigerator/freezer class
Micro-wave oven on shelf to give more space on the counter.
Night side
2 twin bedrooms with 2 beds 80*190 cm each.
1 large bedroom with its clothes rack.
1 bathroom with storage furniture under the vanity-unit and large side table with towels rack and hooks.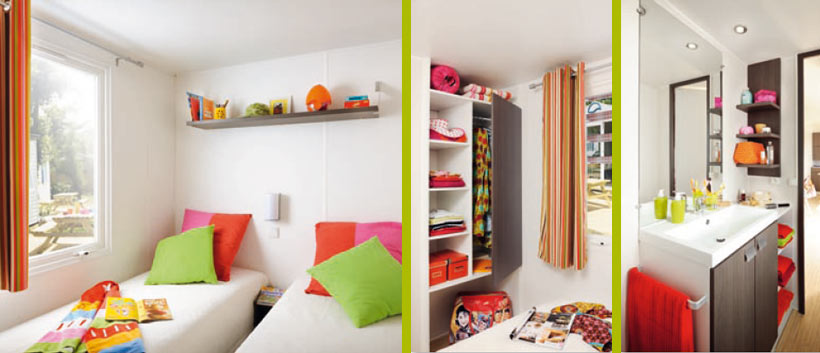 Mobil-Home 2 bedrooms
Offering also all the necessary equipment for families, with 2 separate bedrooms.
Shaded terrace with garden furniture for optimum comfort in summer.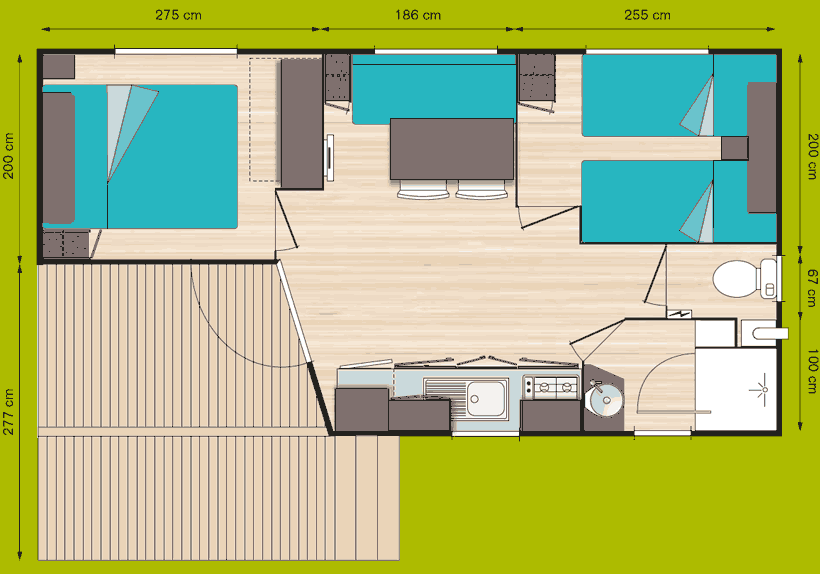 Day side
A convertible wall-seat
A longitudinal kitchen with direct access to the terrace
A box-section column for microwave oven , which let more space on the counter.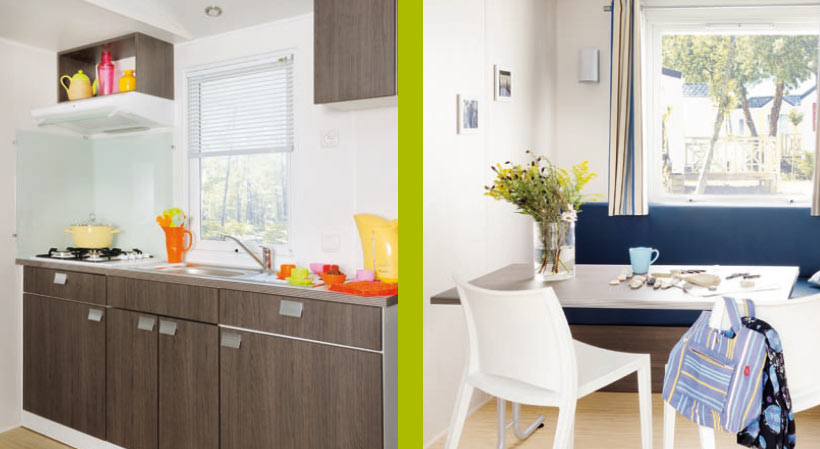 Night side
A very spacious bedroom with space for a baby-bed
A children bedroom on the opposite of the terrace, for more isolation
A bathroom with side table
Isolated wc for more privacy

Mobil- Home 3 bed rooms
low season
(2 nights minimum)
51€
per night
from 16/04 to 01/07 and 27/08 to 16/10
arrival at 17:00 PM, departure 10 :00 AM
except bank week ends (please consult us)
Book
week end
(rental 2 days 1 night)
83€
per week-end
from 16/04 to 01/07 and 27/08 to16/10
Arrival Saturday 10:00 AM departure Sunday 17:00 PM
Except bank week ends (please consult us)
Book
high season
(7 nights minimum)
89€
per night
(rental from Saturday to Saturday)
from 2/07 to 26/08
arrival Saturday 17:00 PM
departure Saturday 10:00 AM

Book
Mobil- Home 2 bedrooms
low season
(2 nights minimum)
41€
per night
from 16/04 to 01/07 and 27/08 to 16/10
arrival at 17:00 PM, departure 10 :00 AM
except bank week ends (please consult us)
Book
week end
(rental 2 days one night)
65€
per week-end
from 16/04 to 01/07 and 27/08 to 16/10
arrival at 17:00 PM, departure 10 :00 AM
except bank week ends (please consult us)
Book
high season
(7 nights minimun)
77€
per night
(rental from Saturday to Saturday)
from 2/07 to 26/08
arrival Saturday 17:00 PM
departure Saturday 10:00 AM
Book